The outbreak of coronavirus has caused not only a global health crisis but severe economic conditions and hunger to millions of people around the world. This is, no doubt, one of the most devastating times of the current generation. But it has also opened opportunities that bring out the best in humanity.
An excellent example is a program called Rescuing Leftover Cuisine (RLC), which helped Shelter Rock Church (SRC) distribute food to over 500 families.
RLC is a national 501(c)3 non-profit food rescue organization, operating in 16 cities. Headquartered in New York City, RLC provides solutions to prevent excess wholesome cuisine from being wasted. They are a group of high school students living in Long Island, New York who understand how much help the community needs.
The group started their efforts in the last week of March spending every Tuesday morning gathering donations from the homes of families. They also raise money and supplies and drop them off at the doorsteps of senior citizens around the neighborhood.
During the second week of May, RLC Long Island Chapter together with SRC Food Pantry was able to give away free groceries to 158 low income families feeding a total of 448 people.
They encourage more donations from people who have the heart to help. Food donations are also welcome especially from those living within 10 miles of the Shelter Rock Church.
Volunteers will pick up donations and drop them off at two food pantries in Manhasset and Westbury.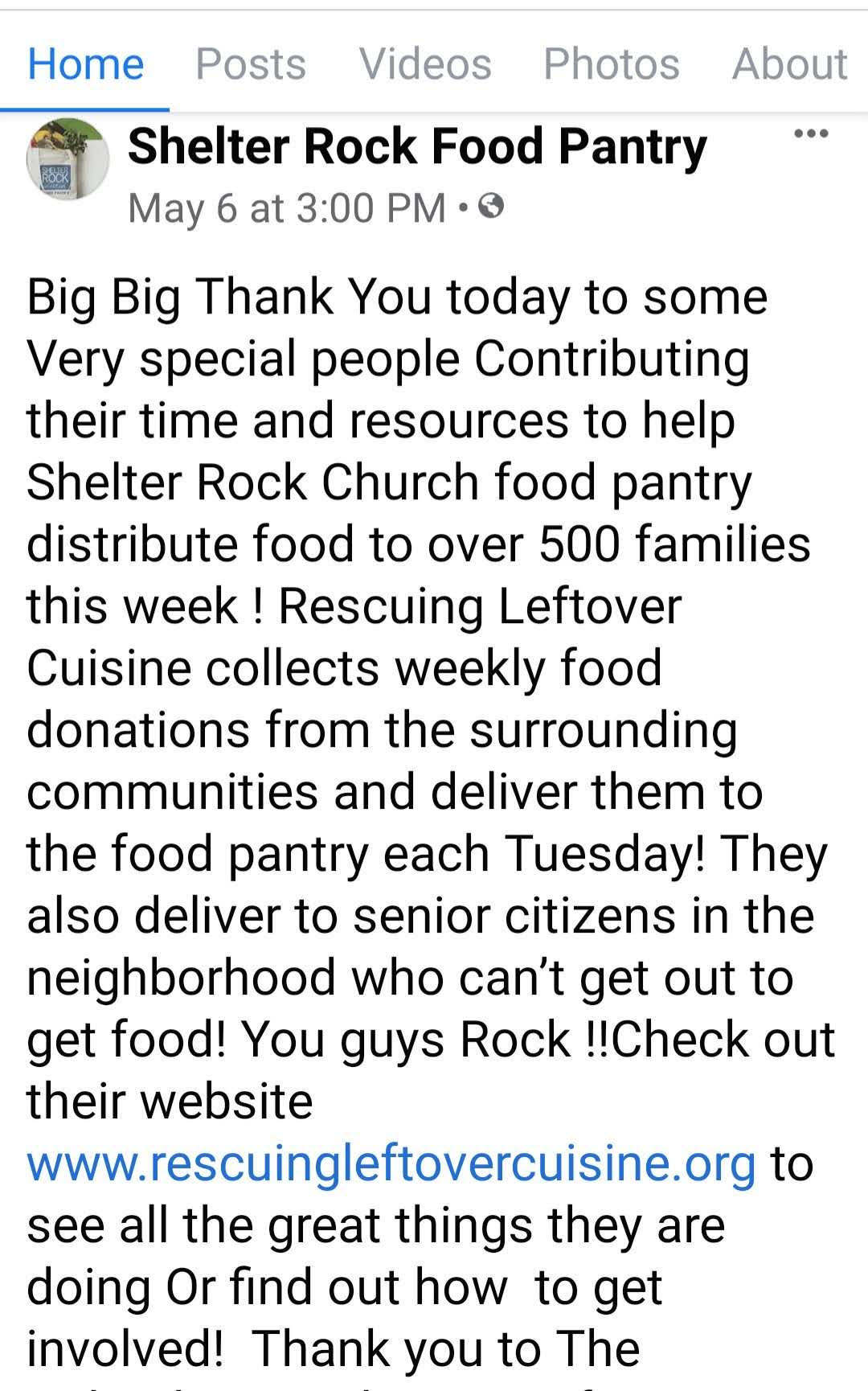 Food donation and money donation forms are posted below:
Food Donation Form:
https://forms.gle/YvgtDmpv7RAsmihWA
Money Donation: